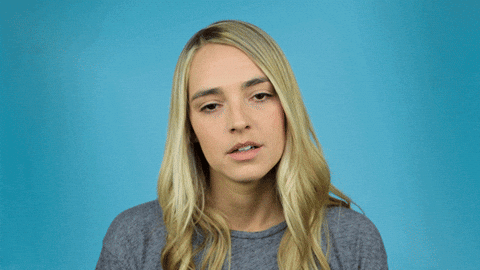 "Why am I the way I am? I can't stand myself anymore!"
"Lord, I hear you, but I keep failing to follow through on what I've heard you speak."
"I'm so disappointed in myself."
"I don't understand what's wrong with me."
"Why can't I get it together already?"
Have you ever said any of those things out loud or to yourself?
It's so frustrating to know that you've been given every resource to do the work God has given you, yet for some reason, you still find yourself unable to "get it together".
And you're thinking, really, what is the problem?
Speaking from past experiences, every time I heard God speak, several things would happen:
I began to over-think what I heard

I began to feel anxious and worried over what others would think

I began to add to or take away from what God said

I began to feel overwhelmed

I began to feel afraid to tell anyone about it for fear they would "steal the idea"

I began to self-sabotage
Then I began to think, "Man, oh man, Lord are you even sure you want to use me?".
If you've ever felt this way or have wondered, "How do I move past all these thoughts and barriers?"
The revelation I had is this. Get plugged into the right environment.
It's time to get plugged into the right community so you can EXECUTE, Vessel of Grace.
That's what our Project-Based Coworking Community is designed to do.
It is designed to support you in executing your projects in three months or less.

It is designed to allow you to express your doubts, insecurities, fear of failure, while not allowing you to stay in those feelings.

It is designed to be a safe place, where you can ask questions and get answers without feeling less than.

It is designed for you to make mistakes, get messy, fall, and ultimately soar.

It is designed to allow you to follow through on what you've heard God speak without being overwhelmed.
We are here to support you in your imperfect journey with a perfect God.
You're not alone.
Click HERE to sign up now for our Quarter 2 Project-Based Coworking Sessions.
ABOUT AGENTS OF GRACE NETWORK:
Our business is to help your small team do BIG things - setup tech tools, organize your backend business processes, show up consistently, complete projects and follow through on tasks. Our ministry is to help you stay grounded in your faith, stand on the word of God, and follow through on what you've heard God speak.
Something GREAT is coming soon! To be there for it, Click the link below and subscribe to our YouTube Channel: Subscribe to Agents of Grace Network YouTube